eLitePOS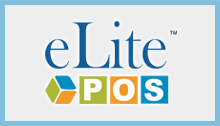 Accusol offers innovative POS software solution, elitePOS to Restaurant, Fast food and Dining hall owners. This fully featured POS software automates the entire hospitability business from front desk management to complete back –office integration and control. With its rich features like quick Kitchen-to-Table (KOT) order and delivery mechanism, flawless management of inventory/stock, manpower, sales and fund, elitePOS creates a fine dining experience for customers.
Key Features
elitePOS is state-of-the-art POS software integrated with order booking, Inventory management and control system, real-time alerts, and robust back office system that speeds up customer service and increases accuracy of sales. Below are some prominent features of elitePOS, which enlighten you how this POS software solution can be useful for your restaurant or dining hall business:
User- friendly and easy –to-operate software
Runs smoothly on Wi-Fi enabled PDAs to facilitate remote management of all restaurant processes
Customized wireless Menu ordering touch- screen and online bill payment system at every table
Built-in security access control for staff
Supports unlimited menu items entry
Multi-payment modes like cash, credit card and meal coupons
Facility of SMSs and send alerts on mobile for delivery and payment reminders.
Detailed reporting and auditing function
Centralized hub of accounting data, customer billing and contact information, stock information and other purchase expenses data
Touch-screen enabled dedicated icons and buttons  reduce wastage of time due to mouse scrolling and clicks
Benefits
Our POS Software empowers you to deliver exceptional service, right out-of-the-box, with completely customizable menu screens, table layouts, perpetual stock management and comprehensive reporting. This is how ElitePOS benefits your hospitality business:
Quick order processing
Optimum utilization of  manpower and other resources
Quick delivery of food to customer's table to reduce waiting time
Automated bill generation and invoice printing with zero errors
User-friendly interface that requires no learning curve to train the staff
Measures sales volume trend and consumption with set benchmarks to give clear idea where business is heading
Standardizes  menu and price management across different branches
Stock management feature that helps keep optimum level of ingredients and materials resulting in reduced wastage
Generates reports of all transactions and activities to facilitate quick and smart decision making
Whether there is a single unit or multiple branches spread across different location, elitePOS with its simple approach, easy to use interface and rock solid reliability helps in achieving all round efficiency in restaurant, bar or cafe management. Bring complete automation to your hospitality business and give your customers delightful dining experience whenever they visit your restaurant, café of Fast food joint.